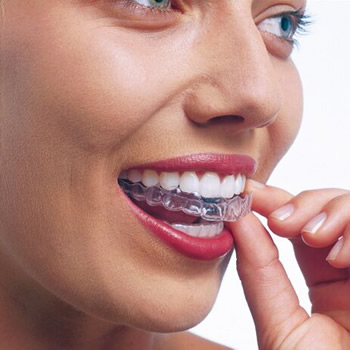 Have you set your mind on getting invisible braces as an adult? Invisalign may be a great option to consider. The clear aligners fit snuggly over your smile, making them practically invisible to everyone around you. But not everyone qualifies for the treatment. Here are some things you need to think about before your Invisalign consultation.
What Are You Trying to Fix?
Invisalign was initially designed to correct minor to moderate crowding and misaligned teeth. Thanks to advancements in Invisalign systems, severe tooth placement can also be corrected, but it's on a case-by-case basis.
Do You Fit the Age Qualifications?
Great news – no one is too old to get Invisalign. It's not uncommon for people in their 60s or 70s to wear them, because they never had an opportunity to straighten their smile at a younger age. However, there are age requirements for younger patients; teens will need to have all of their permanent teeth.
Are You Good About Keeping a Routine?
While conventional braces are with you wherever you go, Invisalign requires a daily commitment. You'll need to remember to take your trays out when you eat, not misplace them anywhere, keep them in for a minimum of 22 hours a day and change them out every two weeks.
Fortunately, Invisalign has wear indicators to remind you when you need to progress to the next set. If you have a hard time keeping up with things, then you may want to opt for fixed brackets and aligners.
Do You Have Any Cavities? Gum Disease?
You don't want to wear any type of braces if you have active tooth decay or periodontal infections. While straightening your teeth can lower your risk of these conditions, they'll need to be managed first. Fortunately, removable aligners like Invisalign make it easier to brush and floss on a daily basis, lowering your risk of recurring dental problems.
What's Your Schedule Like?
Traditional braces tend to be more time restrictive. But with Invisalign you can book fewer and less-frequent appointments, as you take your aligners home with you in several sets as a time. If you have a busy schedule or find it difficult to get away from work, then a 15-minute Invisalign follow-up will be easier to fit into your calendar every other month.
Ready to Get Started?
Book a consultation today to make sure you qualify for Invisalign and we can start the process straightaway.