Teeth Whitening at Officer Dental Care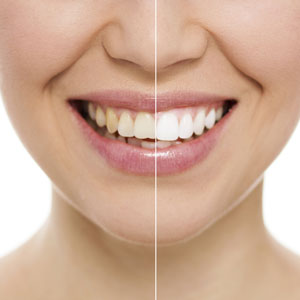 Many patients dream of a whiter, brighter, and more beautiful smile, but find that whitening products found on supermarket shelves do little to help. At Officer Dental Care, our caring and professional team are experts at providing affordable, safe, and long-lasting teeth whitening solutions. Thanks to our advanced ZOOM!® In-Chair Whitening system, you can have the smile of your dreams in a little over one hour!
ZOOM!® In-Chair Whitening
The ZOOM!® In-Chair Whitening system has been used by professional dentists for many years now, due to the fact that it uses a safe and trusted technique, whilst achieving incredible results.
Your teeth whitening journey begins with a consultation with our dentist, to ensure your mouth is in perfect condition to receive the whitening. If you require fillings or any other dental treatment prior to whitening, we can remedy these problems as soon as possible. We will also be able to give you clear expectations, so you know how your results will look, the cost of treatment, etc.
During your whitening appointment, you will be invited to sit back and relax while the formulated whitening gel is applied to your teeth. Your teeth will then be exposed to a specially developed blue light for 20 minutes. Depending on the shade required, you may have to repeat this process several times or until your desired results have been achieved.
Many patients experience incredibly positive results after treatment, which is why the ZOOM!® In-Chair Whitening system is our whitening system of choice. Some patients, however, may experience sensitivity to hot and cold for several hours after the treatment, but these side-effects will quickly pass.
Your Best Smile Starts Here
Depending on our assessment, we can also give you take-home top-up trays. For patients who come in for regular check-ups, we offer a special discount on teeth whitening.
Let us help you achieve your dream smile! Please call 03 8608 7974 today to schedule a consultation with our friendly team.

Teeth Whitening Officer, Beaconsfield, Pakenham, Nar Nar Goon VIC | 03 8608 7974