Crowns and Bridges at Officer Dental Care
At Officer Dental Care, we love helping patients to build a stronger, more beautiful smile. This is why we offer high-quality and reputable restorative dentistry services, including crowns and bridges. Our dentists are very experienced at providing patients with the custom-made crown or bridge they require and only utilise a trusted, local lab to create these restorations. This ensures your product is safe, durable, and long-lasting.


Dental Crowns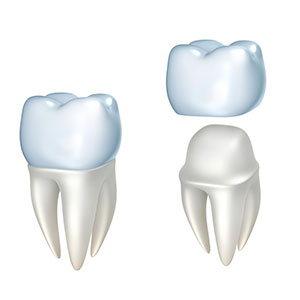 A dental crown is simply a ceramic, tooth-coloured cap that is placed over a tooth to rebuild its structure or protect it from further decay or wear and tear. It covers the entire surface of the tooth, however due to its high-quality ceramic material, blends in seamlessly with a patient's smile. Our high-quality dental crowns aren't just discreet. They're also strong, durable, and long-lasting, giving a patient a stronger and more beautiful smile.
When receiving a crown at Officer Dental Care, the procedure occurs across just two appointments. The first appointment serves as the preparation stage, where our dentist uses advanced techniques to create 3D impressions of your teeth. These are then sent to our trusted, local lab so they can produce your custom-made crown.
During this initial appointment, your tooth will also be shaped to successfully receive the crown. This ensures the restoration fits in seamlessly with the size and shape of your other natural teeth. Until your permanent crown arrives back from the lab, our dentists will fit you with a temporary crown to protect the tooth.
The second appointment will then involve the fitting stage, where your permanent and custom-made crown will be fitted to your tooth to give it the strength and protection it needs. Now you can smile with confidence once again!


Dental Bridges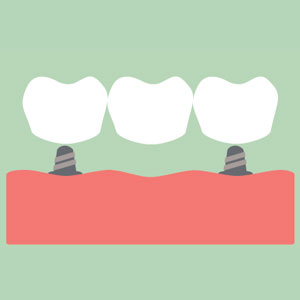 Unlike crowns, which aim to protect an existing tooth's structure, dental bridges serve to replace a single or several missing teeth. Missing teeth can severely affect a person's smile, therefore impacting their confidence and self-esteem. At Officer Dental Care, we want to help all of our patients achieve the smile of their dreams. Dental bridges are just one the common ways in which we can do this.
A bridge is a restorative appliance which is secured by crowns attached to the healthy natural teeth on either side of the missing tooth / teeth. The process is similar to that of a dental crown, with the procedure occurring over just two appointments.
The first stage involves preparing the mouth for the bridge, as well as taking impressions so the custom-made bridge can be created at our local lab. The second stage then involves fitting the bridge to the patient's mouth, giving them a more beautiful and functional smile.
Want to Learn More?
If you'd like to know more about our high-quality dental crowns and bridges, please contact our friendly team today. We're always on-hand to assist you!

Crowns and Bridges Officer, Beaconsfield, Pakenham, Nar Nar Goon VIC | 03 8608 7974