Dr Inoka Medagoda BDS, FRACDS, FICCDE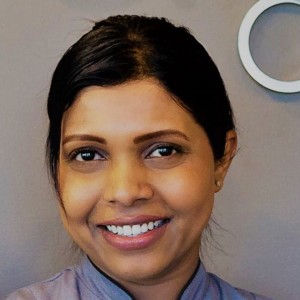 Dr Inoka is passionate about dental work and loves being able to help patients achieve beautiful smiles and relieve them of pain. She is dedicated to providing outstanding patient care through a caring and nurturing approach.
Dr Inoka graduated with honours in 2005, earning a Bachelor of Dental Surgery. She has also obtained a fellowship from the Royal Australian College of Dental Surgeons and the International College of Continuing Dental Education. Dr Inoka has been practising dentistry for over 10 years in the Private Sector, Public Sector and as a contractor to the Australian Defence force.
Dr Inoka stays abreast of the latest in dentistry by taking continuing education courses and workshops. Dr Inoka has completed many professional education courses including orthodontics, Invisalign®, crowns, bridges and aesthetic dentistry.
She has a special interest in children's dentistry complemented by her kind and friendly manner and having young children of her own. Outside dentistry Inoka enjoys yoga, trekking and playing with her two young kids.
Request an Appointment
If you'd like to achieve a bright and beautiful smile, contact us today to book an appointment with Dr Inoka!

Dr Inoka Medagoda | 03 8608 7974