Dr Mohamed El Hazek B.Sc , M.Sc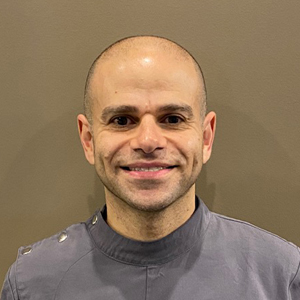 (Endodontics)
Dr Mo is a highly competent general dental practitioner with a special interest in root canal treatment . He has had extensive training in endodontics in Egypt where he practised as a specialist endodontist. With over 18 years of clinical experience overseas, Dr Mo has also been providing quality dental care in Australia over 6 years. Dr Mo usually sees patients by internal referrals for complicated root canal treatments.
He graduated in 2000 and completed his masters in Endodontics in 2009. Dr Mo is a member of the Australian Society of Endodontology and a member of the American Association of Endodontics and looks forward to seeing you in our Officer Dental clinic.
Request an Appointment
If you'd like to achieve a bright and beautiful smile, contact us today to book an appointment with Dr Mohamed!

Dr Mohamed El Hazek | 03 8608 7974