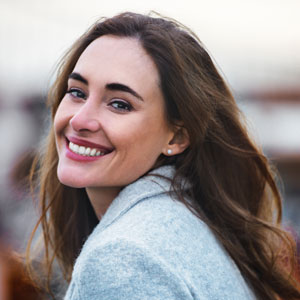 Invisalign at Officer Dental Care
Straighten Your Teeth the Discreet Way
Officer Dental Care also offers Invisalign as part of our high-quality orthodontic treatments. We love seeing our patients achieve a straighter, more confident and beautiful smile, and Invisalign is an effective procedure for achieving this.
Invisalign is a modern approach to straightening teeth that uses a series of custom-made aligners created just for you. They're comfortable, smooth and virtually invisible, giving patients a metal-free alternative to traditional braces.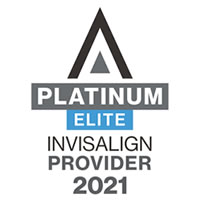 Proud Invisalign Platinum Elite Provider
Dr Inoka is our Invisalign specialist, as she is both highly-qualified and experienced in assisting patients with this treatment. The Invisalign aligners work by gently shifting your teeth in place, based on the desired amount of straightening you've discussed with Dr Inoka. Getting straight teeth is now simpler than ever, with no metal brackets or wires interfering with the way you eat, speak, and go about your daily life.
The Invisalign Process
Your Invisalign journey begins with an initial consultation, where we will take X-rays, pictures and moulds of your teeth. This then allows us to create a digital 3-D image of your current mouth and teeth, from which we can show you how your teeth will gently move into place during each custom aligner stage.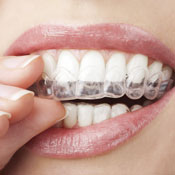 Each aligner will be switched out every two weeks as you move along with treatment, gradually shifting your teeth into their straighter, more desired positions.
Although patients are advised to remove the aligner while eating, drinking, brushing, and flossing, you must still wear the aligner for 20-22 hours per day for effective results. During your treatment, we will also monitor your progress with regular check-ups.
While traditional metal braces can take a few years to successfully straighten a patient's teeth, Invisalign takes just one year on average to achieve the same results. After this time, our professional dentist may recommend wearing a custom-made retainer to keep your smile looking straight and beautiful.
Boost Your Confidence with a Beautiful Smile
Are you interested in achieving a straighter and more confident smile without the need for metal brackets and wires? Please contact our friendly team today to discuss how Invisalign can help you!

Invisalign Officer, Beaconsfield, Pakenham, Nar Nar Goon VIC | 03 8608 7974