New Patient Experience
From the moment you set foot within our practice, our friendly team treat you like family, putting your individual needs first. In the words of Dr Dumi, "let my family look after your family."
We pride ourselves on providing the highest quality of dental care for both you and your family and ensure that you are comfortable and relaxed at all times. Whether you have a question about a particular procedure, are anxious regarding treatment, or fear you may have a dental emergency – we are always on-hand to lend our support.
What to Expect
Once you arrive at your first appointment, our friendly staff will greet you and invite you to take a seat in our comfortable lounge area. We want to make you feel welcome and relaxed and are also more than happy to answer any questions you may have. You will then be required to complete any necessary paperwork (such as medical history forms) which will allow our dentists to have a more comprehensive overview of your oral health.
If our dentist is not yet ready to see you, then you can enjoy a range of entertainment in the lounge area, including Netflix and magazines. You will then be greeted by our dentist once it is time for your appointment, before being led into the consultation room.
Our initial consultation times are longer than most other practices, as we like to take the time to get to know you, including your wants, needs, and concerns. We never rush our patients and take the time to make more nervous patients feel comfortable.
Additionally, your first check-up will be very thorough, as our dentist will assess your mouth, tongue, jaw, and soft tissue for a complete assessment of your oral health and hygiene. We will also take x-rays or intra-oral photographs as necessary. This also allows our team to determine what treatment or procedures may be required.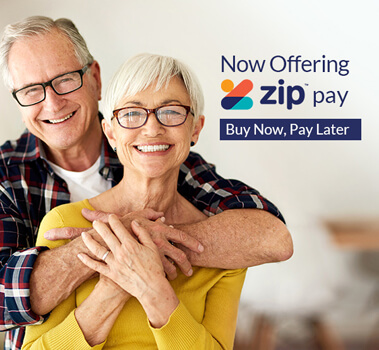 Payment Options
When discussing our services, our team is always honest and upfront when discussing fees and payment options. We have an internal payment plan available for orthodontics, as well as a Zip Money payment plan for those who prefer it.
Furthermore, we have a HICAPS machine on-site which allows us to process your health fund claims on the spot. Officer Dental Care are also preferred providers for HCF, nib, CBHS and smile.com.au.
We also accept the Child Dental Benefit Schedule for eligible children.
Seniors Discount
You will receive a 5% discount upon producing your seniors or pension card. Contact us today!

Officer Dental Care | 03 8608 7974