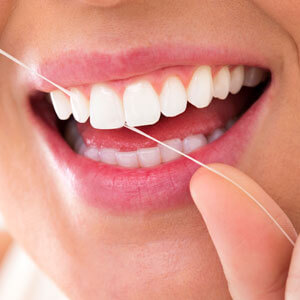 Oral Hygiene at Officer Dental Care
At Officer Dental Care, we believe that prevention is among the most important oral health concepts to help combat future dental problems that can be costly and inconvenient, not to mention cause further problems in regards to overall wellness.
Our experienced team wants to help you understand how to keep your teeth clean and healthy for life, which is why visiting us a couple of times every year for a check up and clean is so vital to your oral health.
What to Expect
When you visit us for a check up and clean, we'll begin by going over your history and asking questions on any pain or oral problems you're experiencing. Our friendly hygienist will then examine your teeth to look for any issues, including gum recession or evidence of teeth grinding and teeth that need fillings. We pride ourselves on taking the necessary time with each individual patient to make sure all of your concerns are addressed-we understand that everyone is unique, and want you to feel welcome, heard and important in our care.
At your visit, we'll also remove excess plaque buildup using the gentle Ultrasonic machine, wipe away stains with a gentle paste, and finish off with a fluoride treatment to help keep your mouth healthy.
You can expect the entire process to last roughly one hour from start to finish.
Frequently Asked Questions
How often should I come for a check up and clean if I have gum problems?
We recommend patients experiencing periodontal issues visit us at least three times a year for a checkup and clean so that we can monitor your gum problems to ensure they're managed and not getting worse. Perio problems left untreated can often result in severe gum recession, bone loss, and more. We'll be sure to do everything we can to stop period problems in their tracks, keeping your smile healthy and beautiful.
Are there any alternatives to traditional flossing?
Yes! Many think of flossing as using a traditional 'string' to go between your teeth. While this method is a preference for many, new technology has made it easier than ever to floss. One advanced option is known as the Waterpik, which looks like an electric toothbrush but instead uses a high-pressured stream of water to floss between your teeth. If you'd like to know more about flossing alternatives, we'll happily discuss them with you at your appointment.
Yes! We're happy to offer both in-chair and take-home kits when it comes to teeth whitening. You're able to schedule a whitening visit at any time-simply give us a call to make an appointment.
Can a checkup and clean help me with bad breath?
It can! During a routine exam, mention you're dealing with bad breath frequently so we can aim to uncover the culprit. Bad breath is known as halitosis. It can be caused by things like dry mouth, medication, oral infection and certain foods. We'll look to identify a cause during your visit and then discuss the best way to move forward.
Schedule Your Visit
We'd love to welcome you and your family into our care. Learn more about what to expect during your check up and clean by giving us a call to book an appointment- we welcome any questions that you might have about your future care with us.
We look forward to seeing you soon.
CONTACT US

Oral Hygiene in Officer, Beaconsfield, Pakenham, Nar Nar Goon VIC | 03 8608 7974