Traditional Orthodontics
at Officer Dental Care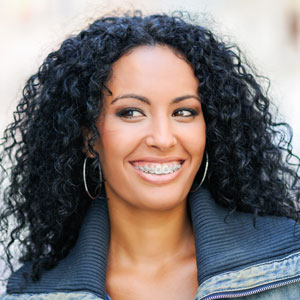 Braces for a Straighter Smile
One of our most popular forms of cosmetic dentistry at Officer Dental Care would have to be traditional metal braces. Not only are results predictable and long-lasting, but braces are also one of the most affordable types of cosmetic treatment.
Dr Inoka specialises in this form of orthodontics and loves using braces to help patients of all ages (particularly teenagers) achieve the smile of their dreams. It is very satisfying getting to know each individual patient as they progress through the treatment and she finds it fascinating to watch their confidence grow as their smile becomes straighter.
How Do Metal Braces Work?
Braces use stainless-steel brackets which are attached to the patient's teeth to keep them in place. These brackets are then linked to one another using a thin metal wire, which aims to guide teeth into their desired positions. The wire itself is attached to each individual tooth using tiny elastics (known as o-rings or ligatures). Patients, especially children and adolescents) love choosing different coloured elastics each month to customise their braces.
Patients are usually able to attain desired results within 12-24 months, however our professional dentists can give you a more specific estimation during your initial consultation.
How to Care for Your Braces
Like any orthodontic or dental appliance, braces require some looking after during treatment. We recommend always coming in for your regular checkups so we can adjust and assess how your braces are going. Additionally, you should avoid eating sticky, hard, or crunchy food during treatment. Patients should also follow correct oral hygiene procedures, including daily flossing and cleaning in and around the braces.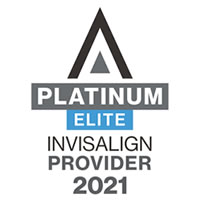 Our Additional Orthodontic Solutions
Our team also offers Invisalign®. We are an Invisalign Platinum Elite Provider. Invisalign is a well-known orthodontic system that utilises clear aligners. We'll be happy to evaluate you and make our recommendations for the most appropriate orthodontics solution for your situation.
Your Best Smile Starts Here
Do you or your child want to achieve a straighter and more confident smile with braces? Please schedule a consultation with our caring and experienced team to see how braces can help you.

Orthodontics Officer, Beaconsfield, Pakenham, Nar Nar Goon VIC | 03 8608 7974