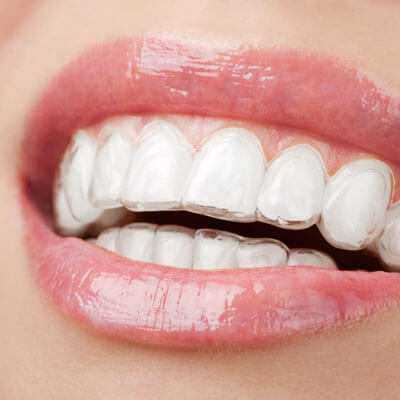 Perhaps you wanted to get braces as a teen, but never got around to it. Or you may have considered orthodontics as an adult, but were concerned about how long it would take and how much it would cost. The good news is it's not too late to achieve the dream smile you've always wanted with Invisalign treatment!
Whether you have gaps, crooked teeth or have an overbite, underbite or crossbite, Invisalign treatment can address such issues and give you an attractive, confidence-boosting smile. When you feel confident, you'll be ready to smile for all those selfies, group photos and Zoom calls!
Discreet, Comfortable & Convenient
As a contemporary approach to straightening teeth, Invisalign treatment uses a series of custom-crafted aligners that are made to address your smile needs. Unlike unsightly and uncomfortable metal braces, Invisalign aligners are smooth, comfortable and virtually invisible. And because the aligners are removable, you can enjoy all your favourite foods without restriction.
Picture Yourself With a Straighter Smile
Seeing really is believing! If you've thought about aligning your smile with Invisalign clear aligners, but wondered how your teeth would look you don't have to wonder any longer. With the SmileView simulator, you can preview how your smile will look after Invisalign treatment.
Visit Invisalign.com on your mobile phone to try the SmileView simulator. You just need to snap a smiling selfie, and the outcome of your transformation will be simulated before your eyes. Once you see how you could look with a straight smile, you'll know that Invisalign treatment is the right choice for you!
Our Practice is an Invisalign Platinum Provider
As an Invisalign Platinum Provider, our dentists have a comprehensive understanding of the world-class aligner system and can use the smallest number of trays possible to make the treatment much faster and more affordable. We offer convenient payment plans to make your care accessible.
When you feel better about how you look, you'll want to smile more! Contact our practice today to book a consultation!