Looking For An Affordable, Quality Dentist?
Welcome To Officer Dental Care – Your Trusted, Family Dentist
At Officer Dental Care, we offer comprehensive services from all fields of dentistry to help you and your family maintain optimal oral health. Our professional and experienced team offer high-quality, friendly, and gentle care for patients of all ages.
From general dentistry to more complex surgery, we offer a wide range of comprehensive treatments for you and your family.
Take advantage of our $199 new patient special offer which includes:
A comprehensive check-up
Full mouth scale and polish
Call 03 8608 7974 today!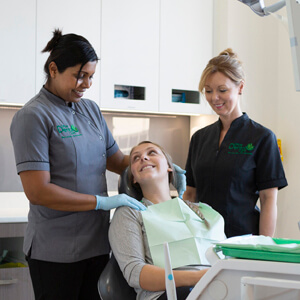 We've Made Your Dental Care Convenient And Affordable
New Patient Special Offer for $199 which includes a comprehensive checkup, full mouth scale and polish
Free Consultation for braces, invisalign and dental implants
Free Dental Treatment for eligible children under Medicare CDBS scheme
Get the best smile at the best price.
Call 03 8608 7974 today!

Payment Plans & Options Available
We go above and beyond to ensure our reputable dental services are available to everyone and do so by offering emergency dental appointments and payment plans when necessary. We're also a preferred provider for health funds including nib, HCF, and CBHS. Additionally, if your child is aged between 2 and 17 years, they may be eligible for the Child Dental Benefits Schedule. Please contact us for more information regarding this benefit.


All Of Your Dental Needs Met In One Convenient Location
General Dentistry

Bridges

Dental Implants

Smile Makeovers
Dentures

Fillings

Missing/Broken Teeth

Veneers
Root Canal

Teeth Whitening

Invisalign®

Orthodontics
Let us help you get your perfect smile.
Call 03 8608 7974 today!

Experience Truly Excellent Dental Care Serving Officer, Berwick, And Packenham
Call Us Today! 03 8608 7974

Officer's Top Recommended Family Dentist