Root Canal Therapy at Officer Dental Care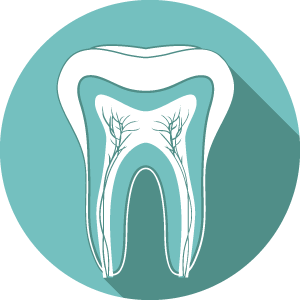 At Officer Dental Care, our highly-qualified team of oral health care specialists also provide general dentistry services, such as root canal therapy. Sadly, there is a common misconception that root canals are extremely painful and complex. We want to assure you that this procedure is in fact gentle and pain-free, especially thanks to our advanced sedation and pain management techniques.
Because our professional dentists always strive to keep a patient's tooth, they will first assess your tooth to present you with all of your available treatment options, as well as to determine if root canal therapy is right for you.
What is Root Canal Therapy?
Root canal treatment is required when the tooth is so severely damaged or decayed, that it has spread to the nerve chamber and pulp. Additionally, some patients may require a root canal due to previous trauma to the tooth, which causes the tooth to die out.
Root canal treatment is required to restore these non-vital teeth and to prevent any further infections. Restoring the tooth serves as a preferable alternative to removing the tooth (when possible). This allows the natural tooth to remain in its position, assisting a patient's mouth function and smile aesthetic.
Do You Require Root Canal Treatment?
There are a number of signs and symptoms which may indicate that infection or decay is present in your tooth's nerve chamber. These include:
Severe pain and discomfort
A cavity large enough to spread to your tooth's nerve
Infection or an abscess
Loss of tooth structure due to previous injury or trauma
Excessive tooth decay
The Root Canal Process
Root canal treatment is a gentle process which involves a few long dental appointments for precise and successful treatment. We usually recommend crown restoration after root canal treatment to strengthen the tooth structure and to lengthen the life of the tooth.
The procedure begins with the nerve and pulp being removed, before the inside of the tooth is cleaned and sealed.
Schedule a Consultation
If you're experiencing any of the symptoms above, or are concerned about your dental health, please contact our friendly team today. At Officer Dental Care, your health, wellbeing, and comfort always comes first.

Root Canal Officer, Beaconsfield, Pakenham, Nar Nar Goon VIC | 03 8608 7974