Pain-Free Tooth Extractions at Officer Dental Care
Whilst your natural teeth are important, there are some cases when extracting a problematic tooth brings a more successful outcome for the patient. So, if you think your teeth need to be extracted, give Officer Dental Care a call!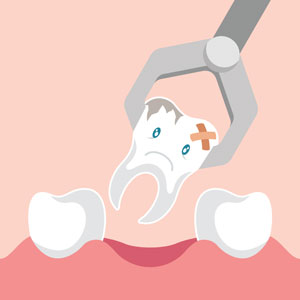 Pain-Free Tooth Extractions
Flexible Payment Plans Available
Call 03 8608 7974 Now!
When Does a Tooth Require Extraction?
There are a number of risk-factors that may require a tooth extraction, including extensive dental decay, dental trauma and infection.
Wisdom teeth, on the other hand, may need removal due to a number of common reasons. Some of these include:
Roots growing in problematic positions
Misaligned teeth
Teeth which are unable to erupt due to being trapped under the jaw line
Severe pain and discomfort
Infected or inflamed gums
Abnormalities with bite
If you're experiencing pain or discomfort, we recommend that you get in touch with our practice, so our professional dentists can assess your mouth for signs of problematic wisdom teeth. Don't stay in pain – reach out so we can find a solution for you!
Pain-Free Tooth Extractions
Flexible Payment Plans Available
Call 03 8608 7974 Now!
Payment Plans & Options Available
Everybody loves a dentist that offers payment plans and we don't want to disappoint!
We go above and beyond to ensure our reputable dental services are available to everyone and do so by offering emergency dental appointments and payment plans when necessary. We're also a preferred provider for health funds including nib, HCF, and CBHS. Additionally, if your child is aged between 2 and 17 years, they may be eligible for the Child Dental Benefits Schedule. Please contact us for more information regarding this benefit.


Tooth Extraction Officer, Beaconsfield, Pakenham, Nar Nar Goon VIC | 03 8608 7974