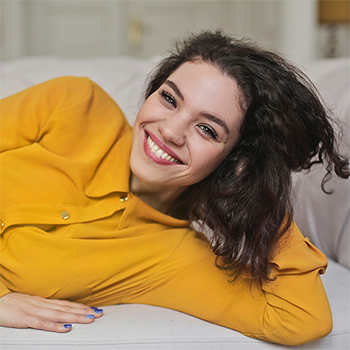 As Invisalign is considered the world's most advanced clear teeth aligning system, we often are asked questions about it. Here are some FAQ to help you make your smile-straightening decision.
What is Invisalign?
This clear alternative to traditional metal braces uses a series of transparent plastic aligners to help people obtain a beautiful, straight and photo-worthy smile. The aligners need to be worn 22 hours a day and can be removed to eat and brush your teeth.
Is Invisalign comfortable?
In general, Invisalign is highly comfortable, but you may experience a bit of discomfort at different times such as when your teeth are shifting. When you place and remove the aligners, you also may feel mild discomfort.
Can you give me a quote over the phone?
No; the reason we don't provide treatment quotes over the phone is that we need to examine you first to determine if you will require a lengthier treatment time. For example, a patient may have a more severe misalignment and need an extended course of treatment. If in your particular case, it's necessary that your teeth move more, your treatment will usually cost more.
How can I decide which dental practitioner I should see?
Like most people, you probably want a professional who is highly experienced, friendly and offers reasonably priced care. Our dentists provide that and more. We are honoured to have received many five-star reviews. If you select us to be your dental care provider, rest assured that you will receive the highest quality care.
Are there other clear aligner systems appliances apart from Invisalign?
Yes, there are; however, at Officer Dental Care, we use only Invisalign as it gives patients excellent, predictable results. We encourage you to book a consultation with one of our dentists so that we can equip you with the information necessary to decide if Invisalign is right for you.
Is Invisalign better than braces?
We don't have a simple answer to that as it all depends. For example, in some instances treatment using a clear aligner system is advised, while in other situations, conventional metal braces are the best option. For other individuals, lingual braces are the optimal choice. When you come in for a consultation with one of our dentists, you will receive information about the various teeth-straightening options.
If you have additional questions about Invisalign, please contact Officer Dental Care today!
CONTACT US