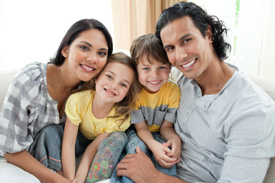 While moving away from your current residence is an understandable reason for changing dentists, in general, it's not a good idea to switch dentists every time you need a checkup. That's because your medication, treatment and care plan will keep changing every time you replace dentists. The result: the maintenance of your oral health will be adversely affected. Here are some benefits of staying with your dentist.
Experience Personalised Long-Term Care
Your family dentist will know the issues that you have been dealing with. On your appointment, everything will be in place for treatment to begin. A family dentist knows the things that you are anxious about, and they understand your dental concerns and conditions. Therefore, they will plan the entire treatment according to your requirements and will provide you with the best dental care. You will feel like you are in the care of your loved ones when your family dentist is treating you.
Your Family Dentist Knows Your History
The biggest benefit of having a family dentist is that they know your family history.
You won't have to explain your family history and dental issues every time.
It will get easier for you and the dentist to maintain all your dental records.
In case that you are experiencing a new problem, there are chances that the dentist will know the cause of the issue.
Just by looking at your condition your dentist will understand what you have been dealing with.
Your Family Has a Trusted Relationship With the Dentist
It's essential that you have a trusted relationship with your dentist. Trust can only come with a long-term commitment. When you visit the same dentist your entire life, there are chances that your kids will trust the same dentist. As long as the dentist continues to provide reliable services your children will likely keep visiting that dentist.
Access Emergency Care When You Need It
Dental emergencies can happen anytime. Just imagine that at night your child fell off the bed and broke their front tooth. You can only trust your family dentist to provide advice about these emergency situations. If you call another dentist, there is no chance that dental professional will know the previous issues your child has been dealing with. Treatment, therefore, could become challenging.
Take Advantage of Available Discounts
One of the best things about having a family dentist is that you may be able to access exclusive discounts, paying less as compared to other patients.
We'd Love to Be Your Dentist!
If you don't have a dentist yet, we would be honoured if you would consider us as your new dental care provider. At our beautiful dental clinic, we provide exceptional care for the entire family. Here, you will find quality, confidence, reliability and outstanding customer service. Whether you're seeking general dentistry or advanced cosmetic dentistry, our friendly, dedicated team can help make your dental experience a fantastic one!